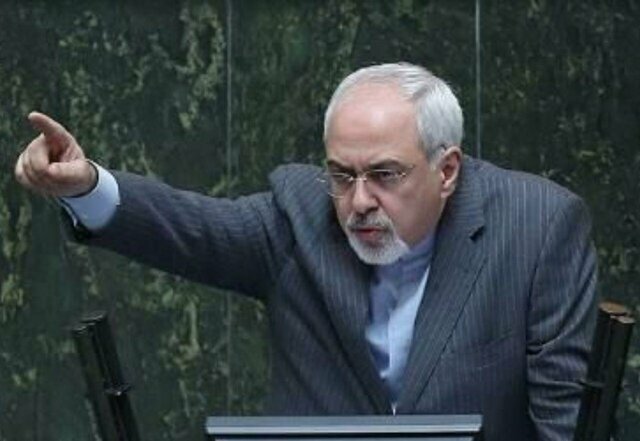 If the United States blacklists Iran's Islamic Revolutionary Guard Corps (IRGC) as a terrorist organization, Iran will take similar measure with the US army, a senior Iranian lawmaker said on Sunday.
Writing on Twitter, Heshmatollah Falahatpisheh, head of the Iranian Parliament's Committee on National Security and Foreign Policy, said Tehran would add the U.S. army to "the terrorist blacklist alongside Daesh" if the USA blacklisted the IRGC.
Iran's foreign minister said today USA officials aiming to designate the IRGC as terrorist wanted to "drag the United States into a quagmire" on behalf of Israeli Prime Minister Benjamin Netanyahu.
The decision, the officials said, will be announced by the US State Department, perhaps as early as Monday. The move has been rumored for years.
The Wall Street Journal was the first publication to report the expected designation.
US national security adviser John Bolton and Secretary of State Mike Pompeo are said to be leading supporters of the move.
Western media reported on Friday that the United States is expected to designate the IRGC a terrorist organization.
Separately, Mohammad Ali Jafari, the IRGC's commander, said United States troops stationed in the Middle East would "lose their current status of ease and serenity" should Washington went ahead with "such foolishness" and warned of a "reciprocal move" from Tehran.
Seen as part of a broader effort to make good on US President Donald Trump's vow to take a tougher line against Iran, the proposal would - if implemented - mark an unprecedented step against an entire institution of a foreign government.
In 2007, the US Treasury designated the IRGC's Quds Force, its unit in charge of operations overseas, "for its support of terrorism", and has described it as Iran's "primary arm for executing its policy of supporting terrorist and insurgent groups".
"We will answer any action taken against this force with a reciprocal action", a statement issued by 255 out of the 290 Iranian lawmakers said, according to IRNA.
Established after the 1979 Islamic Revolution to protect the Shi'ite clerical ruling system, the IRGC is Iran's most powerful security organization. The nuclear agreement envisaged the gradual lifting of sanctions in return for Iran keeping its nuclear programme peaceful.