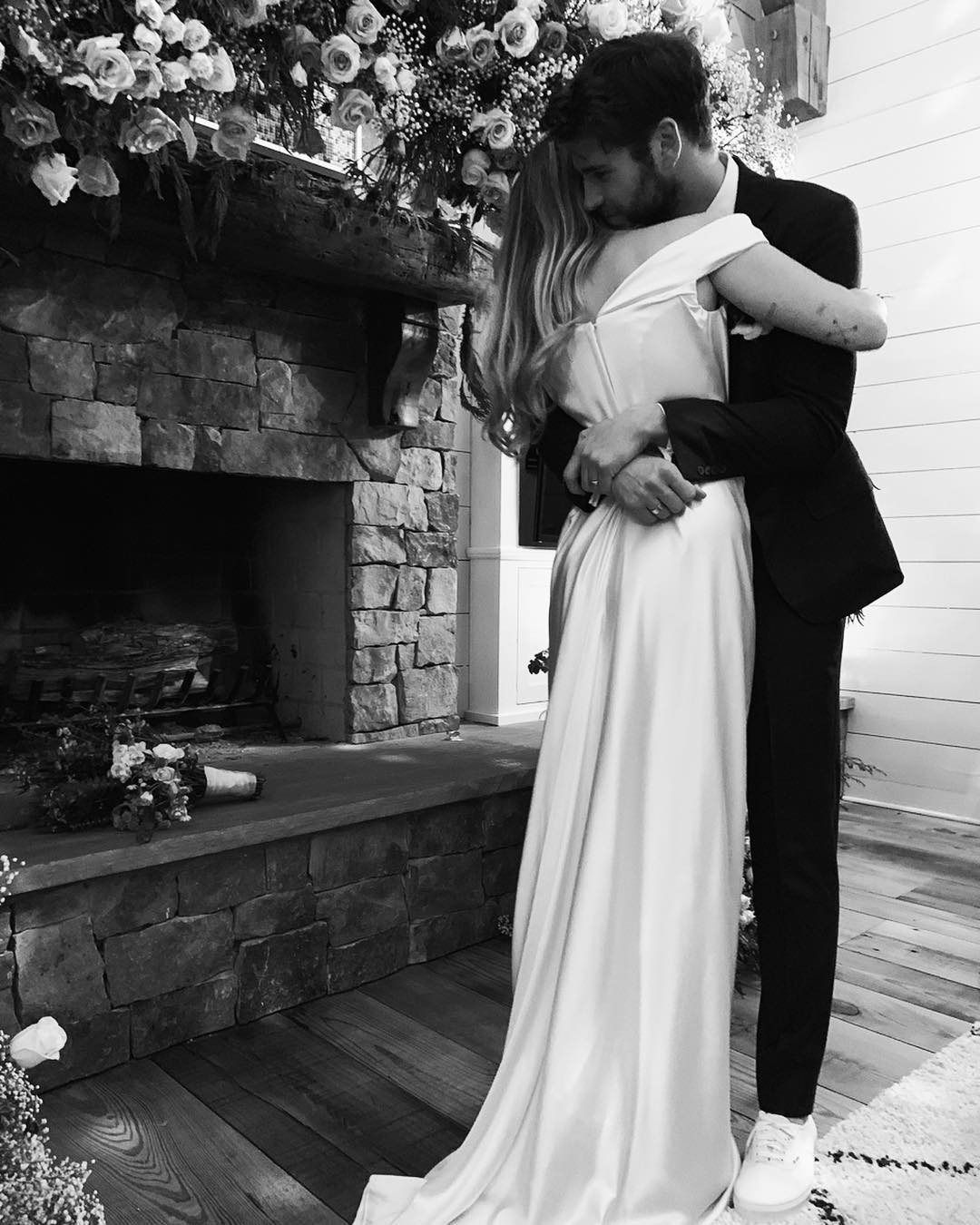 American pop-singer Miley Cyrus has confirmed her marriage to her beloved Liam Hemsworth, an Australian actor, on her official social media accounts.
It looks like Miley Cyrus and Liam Hemsworth are now husband and wife.
"This is probably our one - millionth kiss." she captioned one photo, while simply captioning another, "12.23.18".
They both starred in the 2010 romantic drama "The Last Song".
In the photos, Cyrus was wearing what appeared to be a floor-length, ivory gown, while the 28-year-old Aussie actor dressed in a black suit with a flower on his lapel.
Cyrus shared a series of photos on Instagram after days of speculation the couple had tied the knot. The "Malibu" singer captioned one of the posts "10 years later".
The couple was previously engaged to each other in 2012 and called it off a year later.
Cyrus also shared a video of her dancing to the Mark Ronson and Bruno Mars hit Uptown Funk, where she is seen dancing barefoot in front of a Christmas tree.
Hemsworth also took to Twitter where he shared one of the images from the nuptials, that reportedly took place at their home in Franklin, Tennesse.
The couple have been dating on and off for ten years, first announcing their engagement in 2012 - but they made a decision to split a year later.
Congratulations to the happy couple.
"Special here comes the bride cyrus/hemsworth remix for 2019".