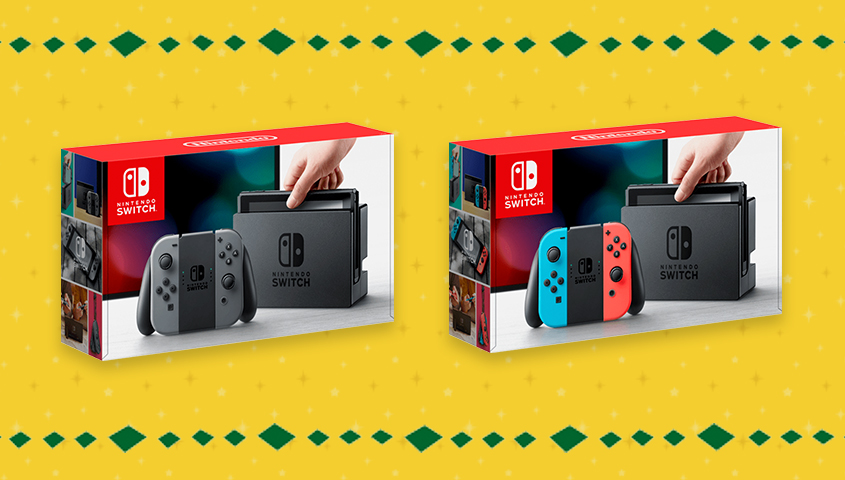 The sales of the Switch over the last weekend have surpassed even the Wii in the same period when it was the au courant console, which is no small deal considering how much of a frenzy there was around the Wii and it's promises of video games and exercise.
Following its report on Black Friday, Adobe analysis arm Adobe Insights released a follow-up about the most popular products at online retail during Cyber Monday, and it's good news for Switch fans.
Nintendo Switch surpassed all previous Nintendo hardware sales records to become the best-selling console in the U.S. for the five-day period from Thanksgiving to Cyber Monday. It also includes Nintendo Switch hit games like Super Mario Party, Super Mario Odyssey, Splatoon 2, Mario Kart 8 Deluxe and The Legend of Zelda: Breath of the Wild. Year-over year, sales of the console over those five days were up by 115%. Overall, Nintendo's Black Friday to Cyber Monday hardware sales were up 45 percent this year, and software sales were up a hearty 78 percent. The 3DS family of systems has now reached a total install base of 22 million. Right now the eShop has a sale on games, one that ends on November 28, so the bonus credit offers a great way to pick up a new game for the new system. "[This demonstrates] that Nintendo has something for everyone this holiday season".
Super Mario Party surpassed lifetime United States sales of 1 million units, becoming the fastest-selling game in the Mario Party series and the fifth million-selling first-party Switch game in the US.
Lifetime combined sales of Pokemon Ultra Sun and Moon crossed 2.2 million.