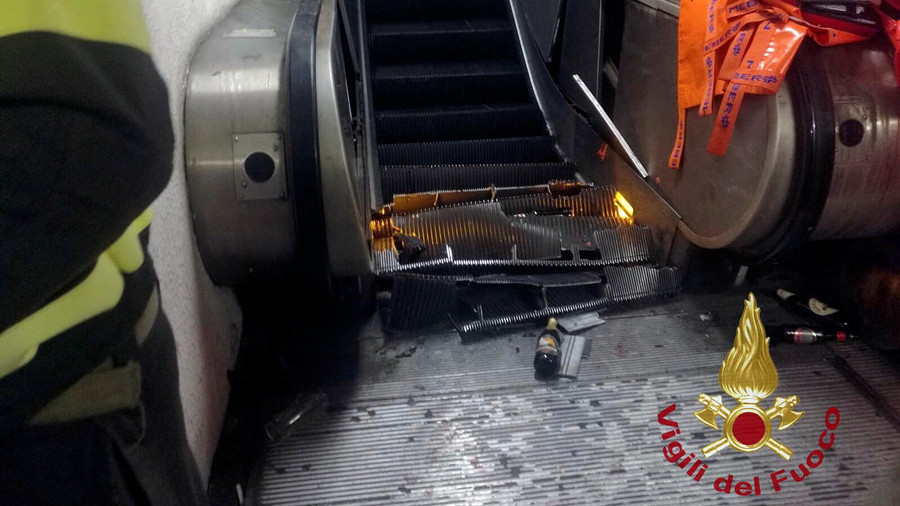 Video of the incident has gone viral on social media, showing the escalator operating at a blistering speed and sending passengers hurtling towards the bottom.
In the footage above, you can see the escalator speed out of control in a Rome subway station in advance of a Tuesday night Champions League soccer match between Roma and CSKA Moscow. The metropolitan station at Piazza Repubblica near the main Termine train station was closed by investigators.
Disturbing footage captured the chaos on the Rome escalator.
One witness said they "had just witnessed a scene from the apocalypse" after seeing football fans being sent crashing into one another.
The fans were apparently there to root for the CSKA Moscow team.
Several were left injured after the pile up ahead of the game, with Dmitry Gurin of the Russian embassy claiming that 30 travelling fans were injured, with seven seriously injured following the malfunction.
La Repubblica reported (via Reuters) that fans were chanting, singing, and jumping up and down on the escalator before it broke.