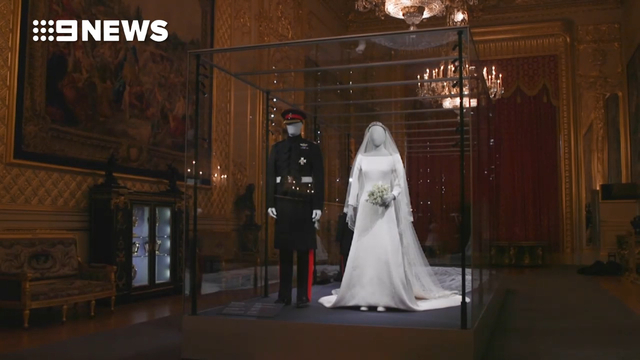 Kensington Palace announced that Meghan was expecting a baby next spring on the eve of the marathon 16-day royal tour, which has seen the couple visit Australia, New Zealand, Fiji and Tonga.
In her two-minute address at a reception celebrating the 125th anniversary of New Zealand becoming the first country in the world to grant women the right to vote, Meghan issued a "bravo" to the nation for its history-making move.
In the speech, which has been widely lauded on social media for its emphasis on feminism and female empowerment, Markle praised New Zealand for being the first country in the world to give women the right to vote in 1893.
"Suffrage is not simply about the right to vote but also what that represents: the basic and fundamental human right of being able to participate in choices for your future", she told guests at Government House.
While the newest royal had rugged up against the Wellington chill earlier in the day in a thick jacket and black boots, she stepped out of her casual daytime outfit and into a gorgeous white dress for a visit to Wellington's Courtnay Creative in the afternoon.
The caption also credited the Duchess of Sussex for capturing Prince Harry on the stage.
Now that it was just a couple of hours from happening Kelly said she was "super nervous".
And Meghan received a badge too: in the form of a red rose brooch from 10-year-old Alexandra MacKay, who had been waiting in the crowd - the duchess immediately pinning it to her coat.
After welcoming the assembled dignitaries, Meghan offered a formal greeting in te reo Māori.
Harry Smith, 7, arrived at Pukeahu National War Memorial at 8.30am in hope of meeting his namesake, Prince Harry. Then they took in a performance by a high school choir, whose anti-mosquito song - which involved heavy buzzing - made them both laugh. They have become different people with different outlooks on life. The photo shows the Duke of Sussex on the Invictus Games stage, preparing his speech for the event.
After visiting the cafe, the royals were whisked away by helicopter for a hike and barbecue in the Abel Tasman National Park, before returning to Wellington to check out the capital's thriving film industry. They'll also travel to Auckland and Rotorua before flying home to London on Thursday.