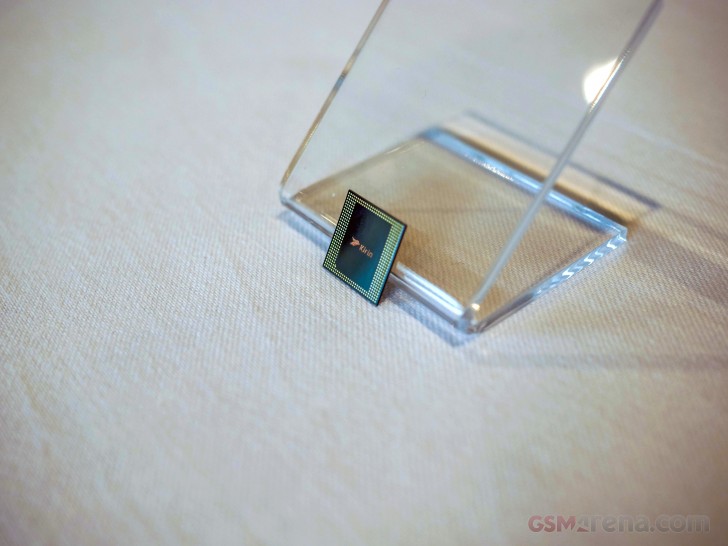 To win big against rival smartphones, Huawei is going small with its next chipset.
The Huawei Mate 20 will launch on 16 October 2018 and the event is taking place in London. The second generation AI chip is said to be smarter and more powerful than any other smartphone processor on the market. The idea is, like many less popular smartphone companies, that the Mate 20 Lite offers a premium smartphone experience without any of the annoyingly high pricetags associated with them. The Huawei Mate 20 series will be the first to come with company flagship Kirin 980 processor.
The 7nm process also delivers a 20 per cent improvement on performance and a 40 per cent improvement on efficiency compared to the 10nm process. Yu says the Kirin 980 will outperform the Snapdragon 845 and use less power while doing it. This new ARM core can run at up to 3.3GHz. The phone is powered by the HiSilicon Kirin 710 SoC and it ships with Artificial Intelligent (AI) features as well. But the Kirin 980 finally makes up for all of this and Huawei should be proud.
According to Huawei, the Kirin 980 is able to achieve a 75% performance gain over the Kirin 970. Huawei believes that the Kirin 980 will improve Neural AI performance by up to 134% and bring down power consumption by 88%. That's largely reflected in the new processor's image-recognition capabilities. The Kirin 980 can apparently recognise up to 4,600 images per minute, which is up 120 per cent compared to Kirin 970.
"We also like the fact that Huawei has managed to keep the fingerprint scanner on the front of the phone which makes it far easier to use". The Kirin 980 adopts a new pipeline dedicated to processing video captures, allowing the camera module to shoot videos with 33 per cent shorter delay.
Side-by-side photos - first of a Ferris wheel, then of a stadium - drove this point home.
The Kirin 980 is also the world's first SoC to pack a Cat.21 smartphone modem capable of achieving speeds up to 1.4Gbps. There's also a faster Wi-Fi chipset, so getting data to your phone quickly shouldn't be an issue. It will be interesting to see how they compete with Samsung's corresponding Mongoose technology. Let us know in the comments if you're looking forward to the launch!