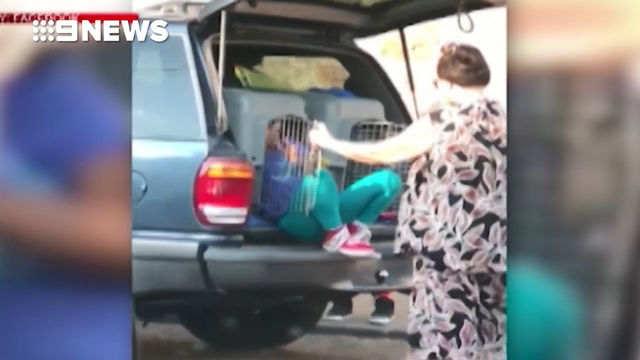 A Memphis woman was arrested over the weekend after she allegedly placed her grandchildren in dog kennels during a auto trip across the state, police said.
WMC reported that Leimome Cheeks, 62, of Memphis, was charged with two counts of child endangerment, which carries a maximum sentence of 12 years in prison if convicted. Temperatures in the area reached about 35 degrees Celsius.
A Memphis woman allegedly placed her two grandchildren kennels and drove them around for at least 40 minutes.
The children told police there was no room inside of the truck earlier in the day so their grandmother told them to get in the kennel.
The bystander, who asked to remain anonymous, sent the video to Memphis Police.
The children were told to ride inside the kennel because there was no room inside the vehicle. A bystander happened to capture the moment on video when the woman was letting a girl out of one of the pet kennels. The Memphis Police Department even posted about the case on its Facebook page Sunday to confirm her arrest.
The children are OK, according to police, but the same can't be said for Leimome Cheeks. "She's such a nice lady", a neighbor told WREG-TV.
Neighbors of Cheeks expressed their shock after learning about the incident.
"I think she needs some help".
Strangely enough, there is little information available on the relations between Cheeks and the children, aged 7 and 8-years-old. Their grandmother is scheduled to be in court Monday morning at 9 a.m.