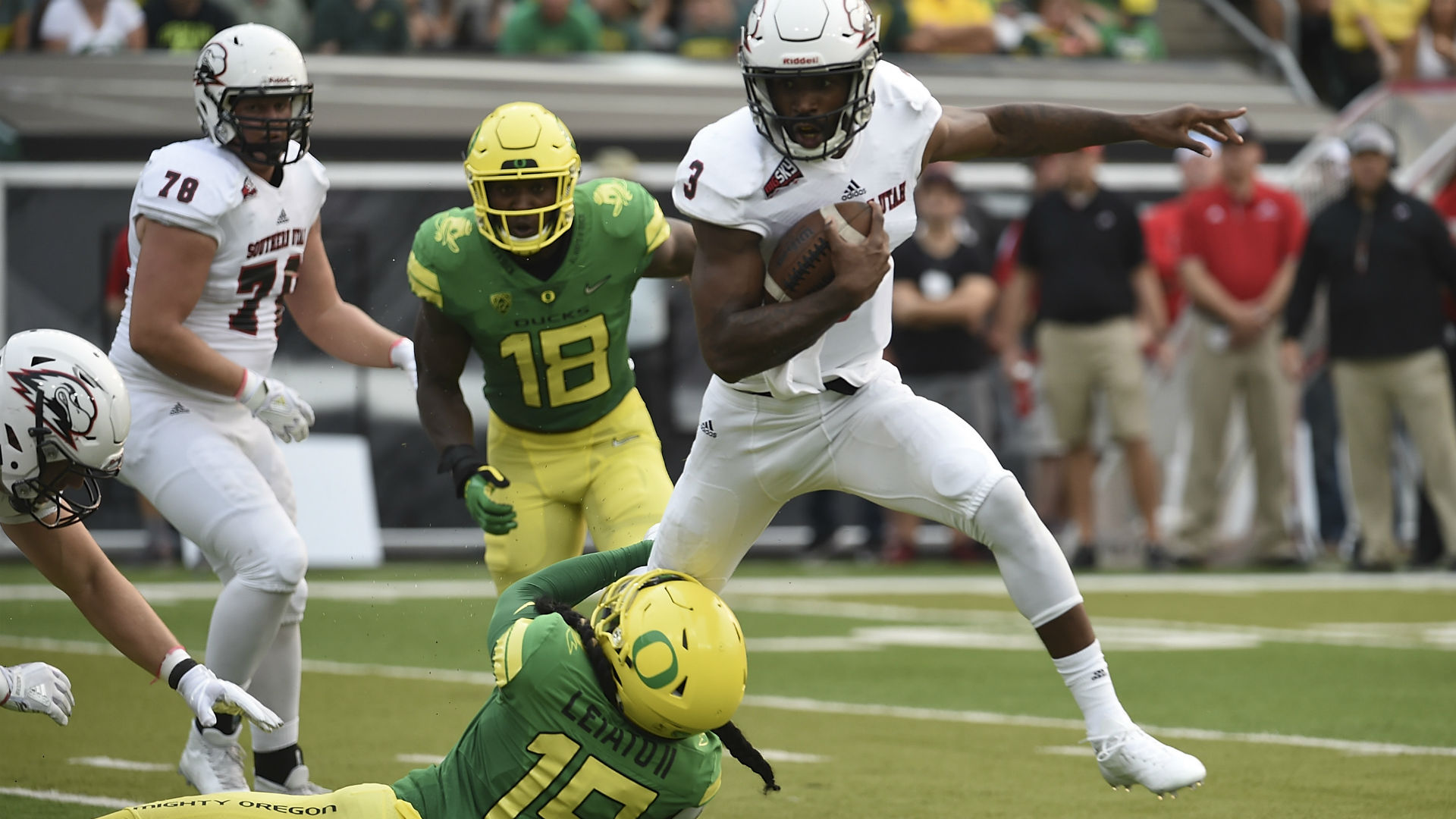 Former Oregon football player Fotu Leiato was found dead Friday near the site of a auto crash in Eugene.
The rollover crash had occurred the day before, but the alleged driver of the auto, Pedro Chavarin Jr., told police he was alone at the time, according to local ABC affiliate KEZI.
The impact of the crash near Martin Luther King Jr. The auto, a 2014 Kia sedan, rolled off the road and into some heavy brush before coming to a stop.
According to police, a woman was walking in the area at 6:51 a.m. when she saw a hand, leading to the discovery of Leiato's body. He was taken to a hospital and cited for DUI.
Leiato played in 38 games for OR over the last three seasons.
Investigators said Leiato's body was discovered by a passerby several hours after the crash scene had been cleared, according to the report.
Leiato was dismissed from the team after being arrested in April for allegedly removing a parking boot from a vehicle. He also was booked on a misdemeanor trespassing charge in January. He was expected to play a key role, potentially as a Starter this season under third year Defensive Coordinator Jim Leavitt.
Oregon Athletic Director Rob Mullens and Head Football Coach Mario Cristobal released the following statement: "We are saddened to learn of the passing of Fotu, and our thoughts are with his family and friends at this time". Last season, he had 14 total tackles, including one for a loss, as well as one pass defended.