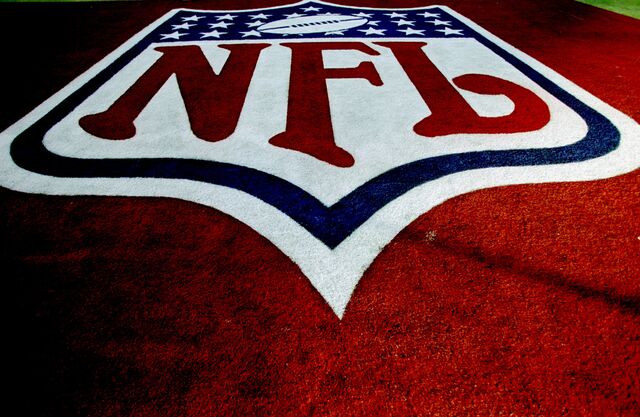 "Of course. But I understand if they felt the need to protest", said Christopher Johnson, chairman of the New York Jets and brother of Trump administration official Woody Johnson.
President Trump weighed in on the NFL's new national anthem policy, saying that players who kneel "maybe...shouldn't be in the country".
"I think the people pushed it forward", he said. Teams will be required to stand for the national anthem, though players have the option to stay in the locker room. Trump denounced the players as unpatriotic and repeatedly demanded an end to such protests. "The laws are terrible", Trump said in the interview.
What some teams have done in the past likely indicates how they will handle disciplining players for demonstrations during the anthem - regardless of the intent.
"The NFL chose to not consult the union in the development of this 'policy, ' the statement said". I also know many decent people who work for the NFL's teams.
While admittedly a small sample size, some players are telling me they're *considering* staying in locker room or making a different on-field gesture simply b/c they feel this new policy is a direct challenge to them. "NFL players have shown their patriotism through their social activism, their community service, in support of our military and law enforcement and yes, through their protests to raise awareness about the issues they care about".
'Maybe you shouldn't be in the country.
The protests, in a league where African-Americans make up the majority of players, continued for much of the past season, with some players kneeling when the anthem was played and others standing arm-in-arm in solidarity.
Trump told confidants Wednesday that he was thrilled with the NFL's new policy, believing it vindicated his move last fall to call out the players who kneeled while suggesting that he planned to call attention to it again when the season starts in September, just months before the midterm elections, according to a person familiar with the president's conversations but not authorized to discuss them privately.
The aforementioned decision restores respect to the national anthem.
Trump fueled the controversy further during a rally in Alabama in September when he said, "Wouldn't you love to see one of the National Football League owners, when somebody disrespects our flag, to say "Get that son of a b-- off the field right now"?" "Especially in a ceremony where people aren't trying to disrespect anything". "This was not me", he said.